---
Hasenat Hatim 4 PC is Released
---
World's Best Quran Reciting, Listening, Memorizing Application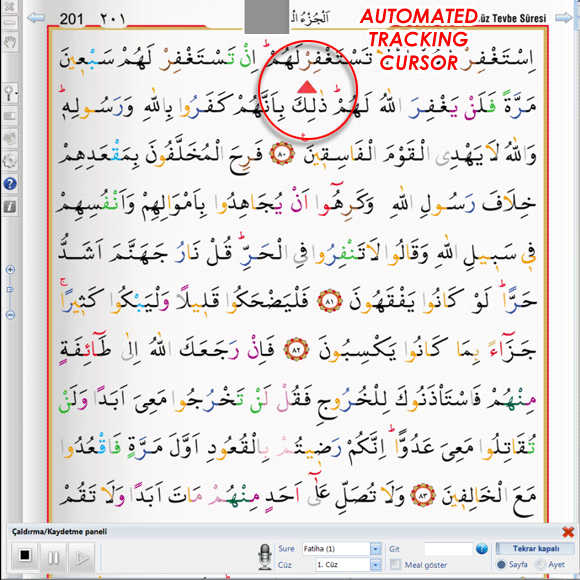 Features
Two new magnificent calligraphies of Sefa Publications.
You may follow up Quran by an automated tracking cursor.
You may magnify the Koran calligraphy up to 1520x2380 without image distortion.
You may repeat pages and verses.
You may stop and restart reading by clicking on the page.
You may adjust reciting speed.
You may follow by the arrow from 6 separate reciters (including magnification and speeding up).
You may go to the page, juz, sura or to the verse of the sura you want.
Interface in Turkish, English or German.
Advanced notebook.
You may choose the background and tracking cursor.
Hatim (complete reading of the Koran) with interpretation when reading the Koran from beginning to end, you may follow th Holly Koran from any of 10 English, 3 Turkish and 2 German translations.
You may record your own voice and follow using the arrow when recording.
Download The Hatim 4 PC
---
Hatim 4 PC - Part 1 Download

Hatim 4 PC - Part 2 Download

Hatim 4 PC - Part 3 Download

Hatim 4 PC - Part 4 Download

Hatim 4 PC - Part 5 Download

Hatim 4 PC - Part 6 Download

Hatim 4 PC - Part 7 Download

(Before installing the Hatim 4.2 update, you need to download the Hatim 4 software completly. )
Hatim 4.2 Update Click To Download

How You Should Open the RAR Packages You Have Downloaded :
---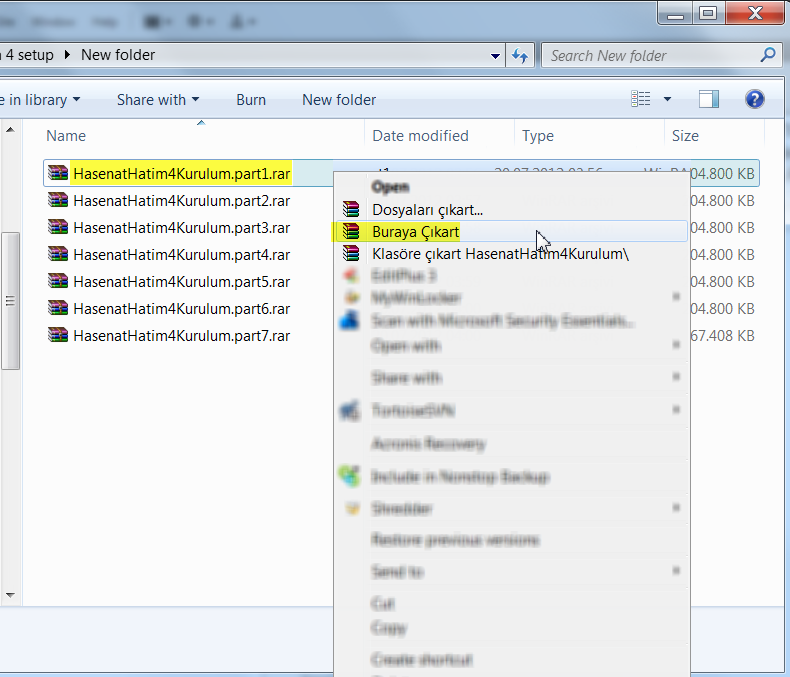 ATTENTION! If all the RAR packages were not in the same folder, it will give error when to open. After all the RAR packages have been downloaded in the same folder, RIGHT CLICK on the
"Hatim4Setup.part1.rar" file, and select the "Extract Here" option from the menu. The installer will be extracted from the RAR package. Then, run the installer and install Hatim 4 program into your computer following the instructions on the screen.