---
Hasenat Hatim PC (Version 6) - Quran Reading Memorizing Application
World's Best Quran Reciting, Listening, Memorizing Application
---
Interface in four languages. Turkish, English, German, Arabic.
World's Best Quran Reciting, Listening, Memorizing Software - You may follow by the arrow from 6 separate reciter
(Abdussamed, Mehmet Ali Sarı, Husari, Kaaba Imams, Madinah Imams, Saad El Ghamidi) - Possibility to repeat page or verse
Conveniences for Memorization of the Qur'an - Ability to follow Quran Translation at the same time - Easy access to Verse, Surah, Juz
Two Quran Calligraphy, with Tajweed and Standard - To be able to select an area on the page and repeat - Sound forward rewind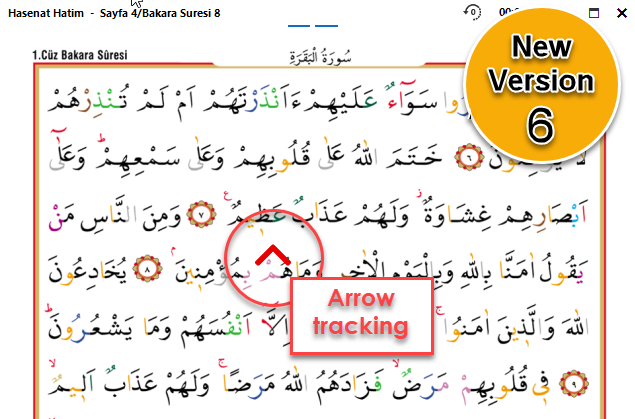 Features
Two Quran Calligraphy, with Tajweed and Standard
Opportunity to follow Quran with arrow from 6 different imams.
Zoom in / Zoom out (Fit To Screen, Full Screen).
Ability to follow Quran Translation at the same time.
New Page Menu. A new menu where you can perform many actions when you click on the top of the page.
Ability to adjust playback speed.
Being able to go to the desired page, juz, surah, verse.
Possibility to repeat page or verse.
Translation in dozens of languages.
Interface in four languages. English, Turkish, German, Arabic.
New Features - New Interface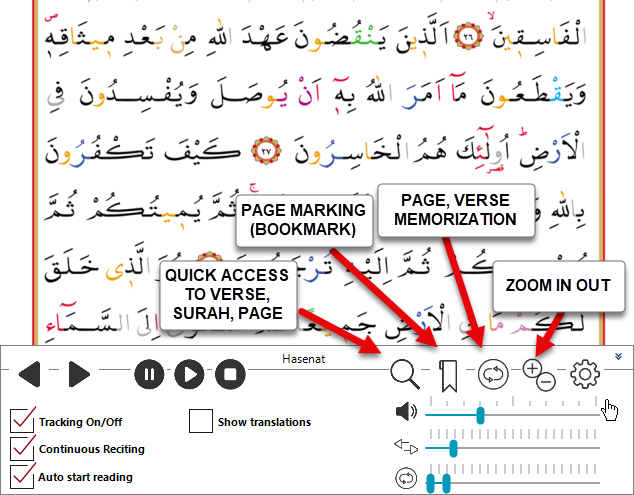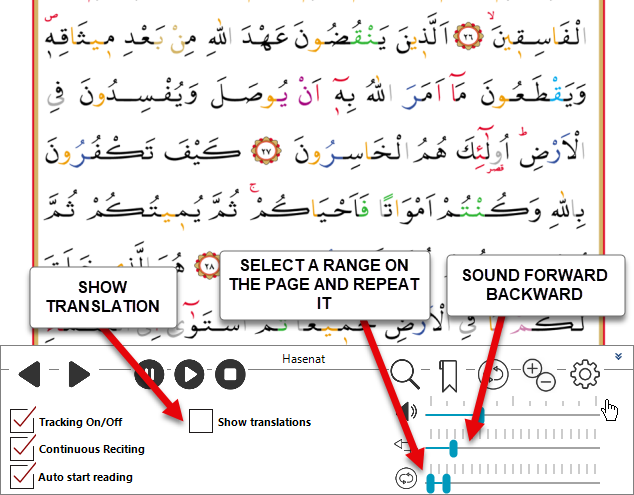 Being able to see the meaning of the playing verse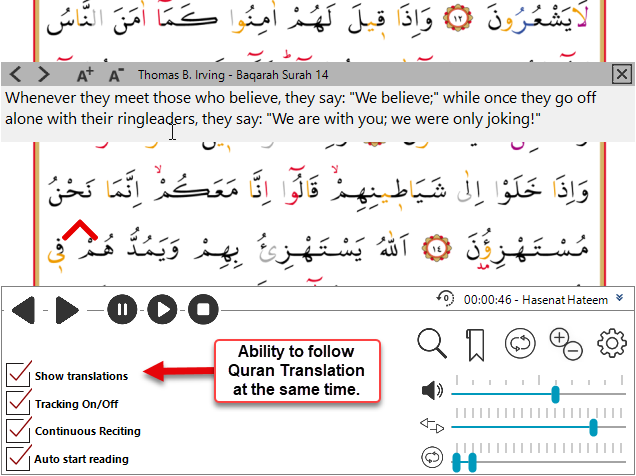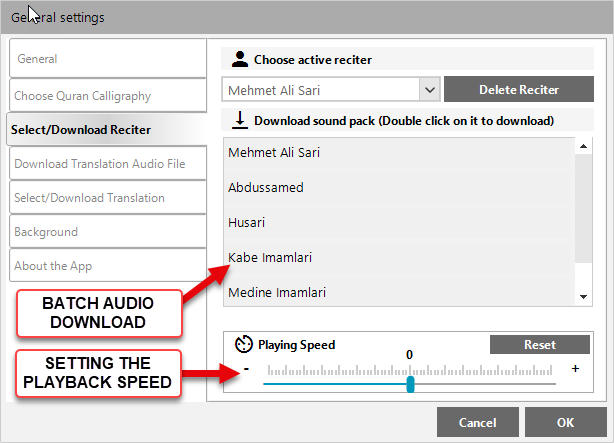 Tajweed and Standard Calligraphy - Background Assignment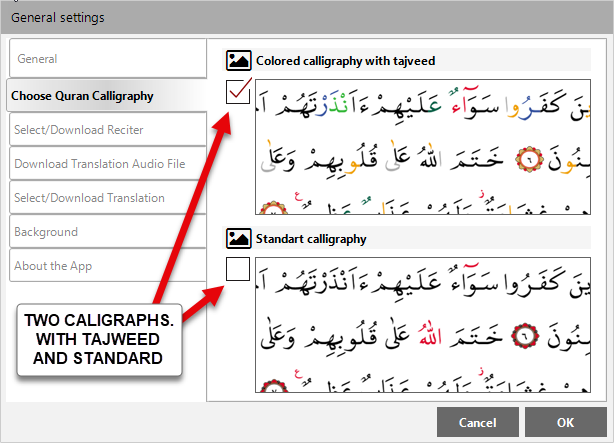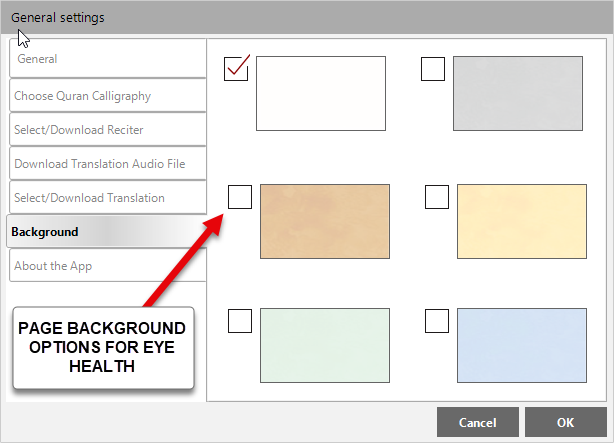 Download Hatim PC Application (Version 6)
---
ATTENTION: The application does not include the Sound Packages. After downloading the application, you need to download the Sound Packages.
Hasenat HATIM PC has been virus checked by - Google Virustotal.
You can also check the application for viruses:
Right click on the download button below and "copy the adress link".
please go to www.virustotal.com
On page www.virustotal.com, click on the URL tab, right click and paste the copied address and press ENTER
The VIRUSTOTAL site will start downloading the application from the specified address. After the download is finished, the virus analysis will start and the application's VIRUS check results will appear on the screen by about tens of popular virus applications.
Download HATIM PC (Version 6) Application

System requirements
Supports Windows (10,8,7,Vista,Xp) platforms.
At least 1024x768 screen
At least 1.3 GB of hard disk space required
620 MB required for high resolution calligraphy
600 MB required for sound pack.
---
Mobil Applications for Android and iOS
---
You can use our applications for free, which you can easily use on your ANDROID and IOS-based devices, with the same performance as on the PC.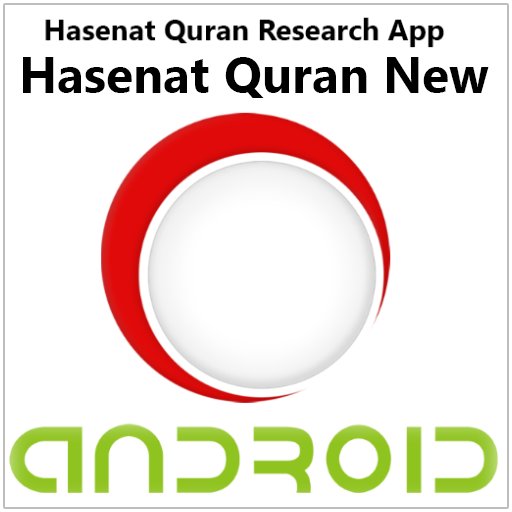 Hasenat Quran Research Mobil
Download from Google Play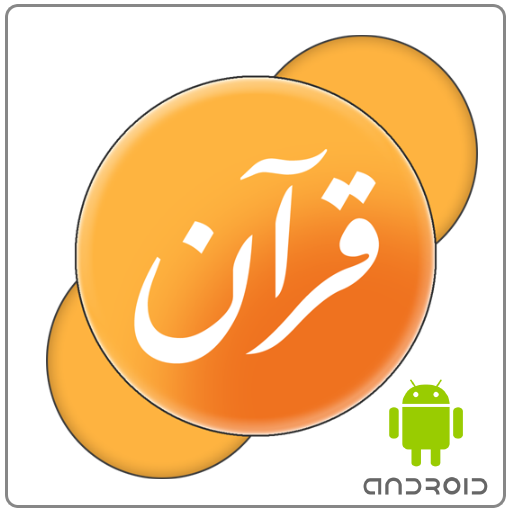 Hasenat Hatim International Mobil
Download from Google Play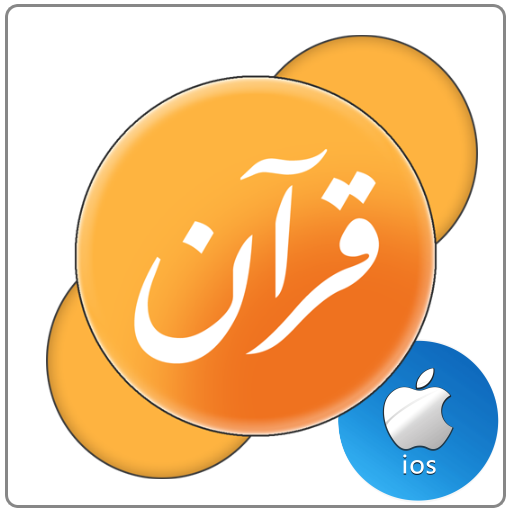 Hasenat Hatim International Mobil
Download from APPStore